TRANSFORM YOUR LIFE
by transforming your relationship with yourself
f I was your spiritual guide or coach, I would suggest the following course of action to get you going on your path to freedom. Because, as I learned at the Zen monastery where I trained, there can be no change in consciousness without there first being a change in behavior.
First, I would ask that you learn and practice Zen Meditation. Zen Meditation will help you develop the foundational skill of consciously directing your attention. If you don't have a say in where your attention goes, you're at the whim of every distraction and passing thought that pulls you off. Meditation will also start to build an unshakable acceptance of life, others and yourself. In my opinion, dropping everything in order to be here in this moment, awake and alert, is the most important skill to have.
Once you have a daily practice, I would recommend that you complete my online retreat, Heart-to-Heart: Compassionate Self-Mentoring. This retreat will teach you how to keep your attention on what supports you instead of on what limits you. When you start meditating, what you will notice is that there are many voices in your head that vie for the title of "you." Some are not friendly or helpful. The 30-day retreat will strengthen your ability to stay in your authentic, powerful, wise, and compassionate self. Plus it will show you how to trade automatic habits for conscious practices.
Should you then choose to move forward along the path to create what you were put on this earth to be and do, I would suggest personal coaching. With me or with someone else whom you know can help you. Understand this: You have everything in you to be and do whatever you can imagine. You don't technically NEED anything else. You will discover this truth in the retreat. However, to move forward and go deeper, your goal will be to have someone in your life who can externally mirror the unwavering commitment, compassion and support for you being the fullest expression of yourself. Your coach will be this unconditional loving person who will stand and catch you as you traverse beyond your comfort zones. It's part of what a coach does and it is what I do for my clients.
Please let me know where you are on your journey and if you have any questions. I'm here to help and support you.
In lovingkindness,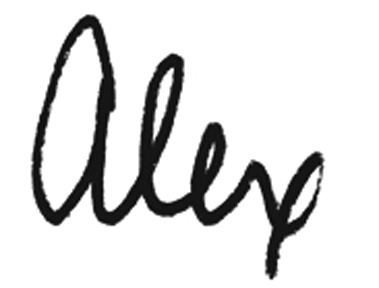 ABOUT ME…
My name is Alex Mill and I spent 14 years training in a Zen Buddhist monastery. I am now offering my years of experience to transform people's lives from the insides out through private coaching, group training, workshops, public talks, books and online retreats utilizing mindfulness, meditation, and compassionate self-awareness practices.
LET ME SHOW YOU HOW TO GET STARTED…
---
LEARN TO MEDITATE
This is the foundation. Meditation will train you to direct your attention, which is vital to making any real, lasting change.
I have created a program that combines my book, Meditation and Reinventing Yourself, with nearly 2 hours worth of video training and over 2 months of support emails to keep you meditating long after "Day 1."

Thank You!… I will never ever be able to express the impact your class and morning emails have had on my life. I have found myself waking each morning in anticipation of receiving your, 'Words of Wisdom', and my time in mediation.
Please don't stop your emails. My family is reaping the rewards of this experience and it has opened the door to many new conversations and thought processes.
~Linda R.
---
I absolutely LOVE Alex's simple and practical approach to life! This book is well written with something in it for everyone. His stories and anecdotes really help drive the points home.
This is a great accoutrement to his online retreat, which helped save my life at a time when I needed it the most!
I can't speak highly enough for any and all of Alex's creations. His love of life and passion for helping others shines through!
Thanks Alex!
~Greg S.
READ MY NEW BOOK
"I have learned a lot from Alex Mill already, and now this book has impacted me further…buy copies for the people whose peace of mind you care about!"
~Steve Chandler, Author of CRAZY GOOD
The Zen Life is a collection of writings based upon Alex's personal monastic and coaching experiences and is an attempt to bridge the gap between timeless teachings and their modern day applications in the world.